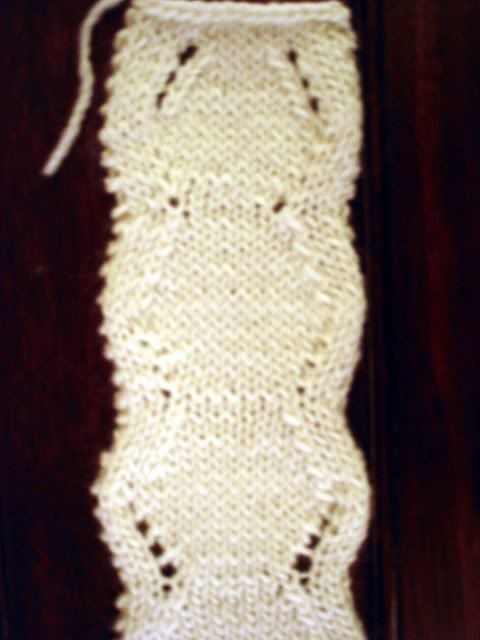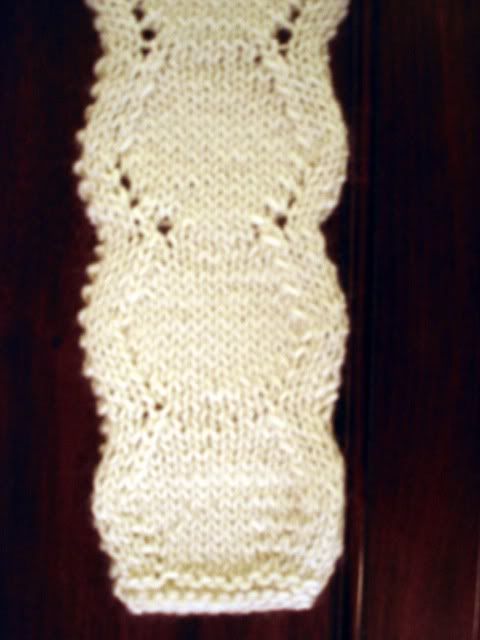 Somewhere
in your progress, you want to kn
it to the next
level of techniques.



For a beginner, one of these is a lesson of increases & decreases. Sure, a 'make one' gets the job done... but it's just the basic beginner increase. After reviewing two good samplers on the net (Knitting Helpand NonaKnits),


I combined their shaping stitches with ones gleaned from my reference books: Mary Thomas's Knitting Handbook, Vogue Knitting, the Knitter's Handbook (Reader's Digest) and the Knitter's Handbook (Knitter's Magazine). I have bought tags to attach to the sampler to record the stitches until I can discern them by sight.



I've left the tail on the bind-off. The second picture bottom rows show the beginning cast-on and garter stitching.

Beginners, please note that abbreviations do not appear to be standardized.
Multiple references may use different abbreviations for the same stitch.

Multiple references may use the same abbreviation for different stitches.

Some references give the increase or decrease a name without abbreviations.

Others use their own terms as reference (

June

Hiatt

for example).

ALWAYS, check your source pattern to determine which method their abbreviation is referring to be used.

For example, compare M1L in

Mary

Thomas

's Knitting Book to the Knitter's Handbook.

Same abbreviation, different stitches.












SHAPING

LEFT SIDE

RIGHT SIDE

NOTES

Bind-off leaving tail.










Decrease

yo dec rs

yo dec ls

KnittingHelp.com

Increase

MI

MI

Vogue's median increase

Decrease

k2tog

k2tog tbl

Vogue

Increase

M1

M1

EZ's method

Decrease

k2tog

ssk new improved

NonaKnits

Increase

yo

yo




Decrease

krpr

skp (s1k1psso)

KnittingHelp.com

Increase

M1R

make 1 right

M1L

make 1 left

make one

Decrease

k2tog

ssk improved

KnittingHelp.com

NonaKnits

Increase

M1L

lift stitch before

M1L

lift stitch after

lifted increase

Decrease

k2tog

ssk




Increase

M1B

M1B

bar increase, k1f&b or kfb

Cast-on







long tail method